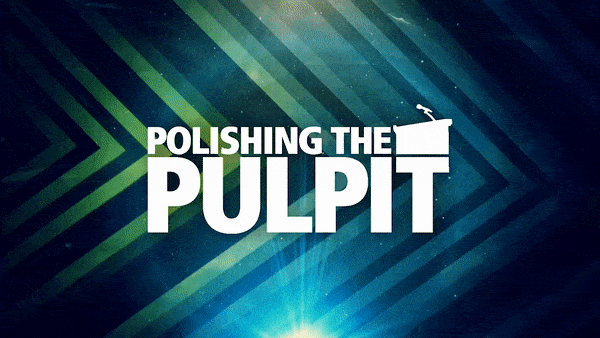 Dear Brethren,
It is amazing what God is doing with PTP. Even in a pandemic year, His providence allowed us to make leaps forward in serving the brotherhood and saving the world.
Two things especially stand out:
First, the amazing PTP staff and PTP speakers produced the first-ever online PTP. In under 100 days, they put together 500 lessons, classes, and sessions that were utilized by 4000 people. What great servants of God! What a greater God!
Second, PTP365 was revamped into a Netflix-like interface. This has been extremely well-received. We have more than three thousand subscriptions (including many churches). Currently, there are 2,219 videos available and content grows by about 100 files a week as we add materials from previous PTPs. Sign up here: https://365.polishingthepulpit.com
The PTP directors met recently and finalized two important matters.
First, we agreed to the PTP 21 contracts, so registration should open soon. The dates are August 18-26, 2021. Please put PTP on your calendar and pray that God heals our land so we can meet in person.
Second, the oversight of PTP has moved to the Midway church of Christ in Jasper, Alabama, where Mark Howell, a PTP director, preaches. Allen Webster is resigning from the Jacksonville church of Christ at the end of 2020 to begin teaching in the Georgia and Memphis schools of preaching. The directors felt this was a good time to make a transition to Midway. (The Jacksonville eldership lost Homer Smith this year and is currently down to two elders.)
Several have asked about PTP finances. We delayed responding until we knew what PTP365 would cover. PTP did end up in the red, so if you can help cover the deficit with an end-of-year donation it would be appreciated.
Here are the details: We had spent about $130,000 before PTP was canceled due to Covid 19. (Some of this, while not refunded, will be applied to 2021 costs.) We spent about $40,000 in producing virtual PTP (speaker honorariums, video editing, and web fees). After the dust settled, we are about $50,000 short.
We can cover this with a combination of churches and individuals doing something like this:
50 congregations give $1000 (for elders to consider);
200 individuals give a registration fee of $250 (perhaps saved this year)
Any amount ($10, $25) is appreciated and will help. If you cannot give, do not worry. God always provides.
Or send checks to:
Midway church of Christ
17010 Hwy 69
Jasper, AL 35501
All funds will go into the PTP account to produce a great program for 2021, the Lord willing.
The PTP Directors